Join us this 2nd Saturday - May 13, 2017
May 08, 2017
Author: Bobby Reed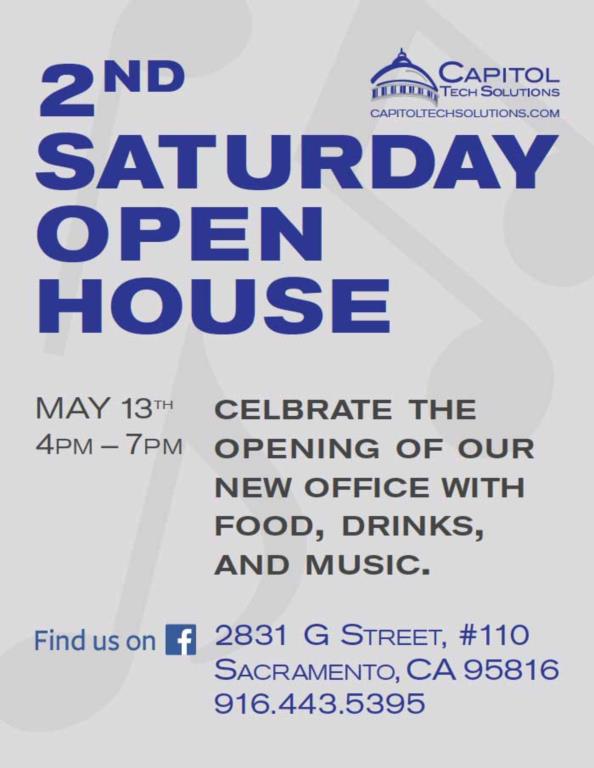 Contact Our Team
Don't know where to start or can't find the local talent you need to launch your new digital masterpiece? Let our team of experience professionals help you map out your next project or fix an existing one that needs attention.
Call us at (916) 443-5395
Keep Current
Subscribe to our newsletter to receive email updates for all the latest news happening with Capitol Tech Solutions and our industry.