HubSpot Favorites From Sacramento's Leading HubSpot Solutions Partner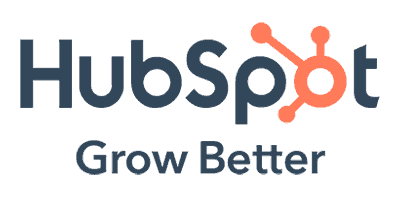 Where do you start when you're looking to optimize your business' workflows and processes? You want to generate more leads, but the old-fashioned way bogs you down to just a few wins.
As the leading HubSpot Solutions Partners in the Sacramento area, we might be a bit biased in saying that the customer relationship management experience offered by HubSpot is your best option.
Several HubSpot Academy-certified staff at Capitol Tech Solutions can vouch for the HubSpot CRM. We've highlighted our favorite features that we've seen significantly help clients and that clients love.
First, a bit of background – HubSpot offers a full suite of software, called hubs, including the marketing hub, sales hub, and service hub. At the center of these three hubs is the CRM.
According to data collected by HubSpot, businesses average three service providers, which adds unnecessary complexity. With a CRM system, a HubSpot partner or service provider, like CTS, can help your marketing and sales teams focus on customers with a single suite of specialized apps at their disposal.
Our Top Five HubSpot Features
1. Lead Generation Optimization
The HubSpot platform can identify your Marketing Qualified Leads and Sales Qualified Leads to build your database of contacts and customers with the HubSpot CRM.
You can identify leads and categorize them based on their level of interaction with your ads campaign, website forms, and web content so you can concentrate on the most valuable leads.
HubSpot marketing automation scores potential leads based on their interaction with your site's content. For instance, if a potential customer watches a product overview video, the system adds 7 points to their engagement value.
Once a user interacts enough with your website, email marketing campaigns, or social media posts to become Marketing Qualified Lead, the system automatically moves that potential customer to the Sales Hub for your sales teams to evaluate, make contact, and close the deal.
It's a data-backed way of connecting with your consumers and then selling them your solution to their needs.
2. Automated Ads & Ad Tracking
With HubSpot, you can create segmented audiences and personalized ads through features like ads optimization events, campaign management, and lookalike audiences.
HubSpot smart marketing and analytics then provides deeper insights into the ad campaigns that increase conversion.
You simply toggle on the auto ad tracking, allowing HubSpot to attribute contacts to specific tracking parameters added to the end of your ad URLs. After you link your Google Ads, Facebook and Instagram Ads, or LinkedIn Ads accounts, HubSpot will track ads that are currently active or pending review.
HubSpot allows you to see which ad campaigns work and how well they turn prospects into customers. You can use the data housed within the CRM to build custom lists to target visitors at different stages.
As HubSpot puts it: "Better targeting means more relevant content, more helpful customer experiences, and better return on ad spend."
3. Email Marketing Automation & Analytics
Using contact insights stored in HubSpot generates more of your emails opened and links clicked because they're unique to each subscriber.
Our HubSpot email experts can create custom email campaigns based on subscribers' lifecycle stage, list membership, and any information in your contact records to populate the most relevant content for each audience.
HubSpot offers a user-friendly email feature that allows you to drag and drop designs, CTAs, images, and links into ready-to-use templates to create personalized individual emails or mass newsletters to your audience quickly and efficiently.
Combine the ease of design with smart rules and personalization tokens, and HubSpot will adjust your email marketing campaign to the email recipient based on data stored in the CRM — from the subject line to the content of the email and its CTAs.
After your emails are sent, HubSpot provides you with reports and dashboards to track your audience's engagement with your emails, allowing you to understand which topics are of most interest to your potential customers and the times and days that get the most successful engagement.
4. Social Media Integration & Management
HubSpot integrates with a range of social media platforms, which will allow you to connect your multiple accounts and simply draft, schedule, publish, and track post engagement with one tool. Like email, you also have insight into the best times to schedule posts.
The platform empowers you to create keyword monitoring streams so your team can review key interactions, going so far as to automatically send your sales team an email alert when a prospective client mentions a specific keyword.
Social interactions in HubSpot are linked to the people in your database to provide you with a greater context when determining a Marketing Qualified Lead from a Sales Qualified Lead. You're able to associate your social media posts with various marketing campaigns for you to measure the entirety of your marketing efforts and which facet of your inbound marketing is generating the most revenue.
As is the theme of HubSpot, you're also able to compare the performance of a campaign against your different social platforms and publishing time, allowing you to see the visits, leads, and customers your social media marketing is bringing to your business.
Our top four choices all branch from this primary function, which showcases how versatile and time-saving HubSpot automated workflows can be.
Our experts can help you create workflows to automate your marketing, sales, and service processes based on your parameters to improve your teams' efficiency. We can create workflows for quotes, ticketing, conversation, and custom object at more advanced levels, such as professional and enterprise.
HubSpot allows users to build both internal and external workflows, with an external example being tailored content for readers based on "if/then" branches. Depending on the content that the user engages with, they can be given specific content that provides them with more information about what service of yours interests them.
Once a lead nurturing funnel is created from triggers, conditions, and actions, HubSpot can reel in customers to your sales team.
Additionally, HubSpot's workflows integrate with multiple business apps, allowing you and your team to work as efficiently and productively as possible.
CTS: Leading HubSpot Partners In Sacramento
You don't have to search the HubSpot Partner Directory of HubSpot Agency Partners to find marketing services in Sacramento.
Capitol Tech Solutions is a digital transformation firm that offers content marketing, marketing strategies, web design, and more. We've been a part of the partner program for nearly a year, so we have experience growing businesses with the HubSpot CRM platform.
It's time you moved to one platform that will bolster your sales and marketing teams by choosing the right agency to help you convert leads and pin down potential clients with a customized strategy. Don't settle for other user experience agencies.
We do more than just set up your HubSpot account. Our team of experts is here for continued maintenance and training. We offer training to help your sales teams identify and evaluate leads generated by your custom parameters while maintaining and optimizing your current HubSpot workflows and improving processes.
Contact Our Team
Don't know where to start or can't find the local talent you need to launch your new digital masterpiece? Let our team of experienced professionals help you map out your next project or fix an existing one that needs attention.