HubSpot Partners To Grow Your Business
Our HubSpot Academy certified team fluently understands the HubSpot CRM platform and exceeds expectations for custom integrations that capture leads and grow businesses.
CTS is proud to be a part of the HubSpot Solutions Partner Program, providing marketing automation and growth marketing for our clients as an inbound marketing agency.
At Capitol Tech Solutions, we optimize your HubSpot account for the lead generation you're seeking to achieve. Our proven marketing strategies ensure you receive complete inbound marketing campaigns that generate qualified leads for your sales team.
As leaders in Google Ads, web design, and SEO, we know how to attract more visitors ready to seek your services.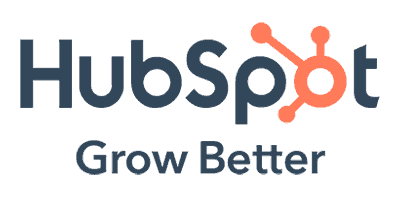 Utilize our team of HubSpot experts to automate
your business.
Contact Our HubSpot Experts
What We Can Do As HubSpot Partners
HubSpot offers a full suite of software, called hubs,
that includes the marketing hub, sales hub, and service hub. At the center of these three hubs is the CRM.
We consult our clients on how to operate and automate these three hubs to optimize:
Lead Generation Optimization
We identify leads and categorize them based on their level of interaction with your ads campaign, website forms, and web content so you can concentrate on the most valuable leads.
Our Ads experts utilize HubSpot smart marketing and analytics to provide deeper insights into your ad campaigns that increase conversion.
Our HubSpot email experts create custom email campaigns based on subscribers' lifecycle stage, list membership, and any information in your contact records to populate the most relevant content for each audience.
We optimize your HubSpot workflows and reporting dashboards to track the performance of marketing campaigns and sales efforts in real-time.
We create workflows for quotes, ticketing, conversation, and custom objects to automate parts of your process and improve your teams' efficiency.
HubSpot Training & Optimization
We offer training to help your sales teams identify and evaluate leads generated by your custom parameters while maintaining and optimizing your current HubSpot workflows and improving processes.
HubSpot Academy Certifications
Our User Experience Specialist, Kevin Olson, leads our team of HubSpot experts.
Kevin and the user experience team possess five HubSpot Academy certifications that include: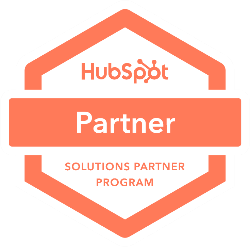 Save time, have our experts implement your
HubSpot account.
Contact Our HubSpot Experts
CTS provided marketing services to Gold River-based CREtelligent, a real estate technology company. Our team helped implement HubSpot and develop lead-generation funnels that automatically sorted marketing and sales qualified leads based on a scoring system.
After virtual training with our team, the sales team was able to quickly identify their top leads due to the lead scoring automatically determining the best leads to assign to each sales rep.
The optimization of CREtelligent's HubSpot portal allowed the company to save time, close more deals faster, and track the success of ad campaigns.
The team at CTS is amazing to work with. Their subject matter comprehension and tactical skills are fantastic, but more importantly, I have been impressed with their integrity and willingness to always do the right thing. Our implementation was complicated to begin with, but when a third-party software unexpectedly failed and caused us to make a major pivot, mid-project, CTS stood by us and delivered. Doing business locally really is a great way to go if you can swing it. This team, especially Kevin and Marik, is very good at what they do.
Capitol Tech Solutions ensures our clients can easily set up their accounts, and with the Marketing Hub, we're able to keep our users up-to-date with newsletters announcing new features and updates. Kevin and Marik are available to answer any questions we have and can customize our HubSpot account to meet the evolving needs of our nonprofit and political clients.
eFundraising Connections, a credit card processing solution for political treasurers and nonprofit organizations, needed our experts' help in developing an automated workflow for setting up an account.
With our help, eFundraising Connections established a pipeline in HubSpot to track users through the four-step account setup. As a political treasurer or nonprofit organization completes each step, they move into the next stage of the pipeline in HubSpot.
The workflow allows eFundraising Connections to view where users dropped off in the account setup process and remarket to them.
Developing a HubSpot Strategy
1. Understanding Your Business
At Capitol Tech Solutions, we start our HubSpot optimization efforts by learning about your business and your specific challenges and goals.
2. Outline Strategy
We outline a HubSpot strategy tailored to help you grow and scale your business using the knowledge gained about your business.
3. Strategy Implementation
Our team defines the timeline, primary stakeholders, and deliverables to streamline the strategy implementation with the strategy outlined.
4. Review Success Metrics
As we implement the HubSpot strategy, we gather data and evaluate successes to fine-tune our optimization and custom workflow efforts.
Join our growing number of HubSpot success stories.
Contact Our HubSpot Experts
Latest HubSpot Services News
If you're sitting at your computer poring over article after article about digital transformation, digital transformation strategy, etc., trying to...
read more
Kick-start your user experience strategy to grow your business.
Our team can help. Contact us to get started.