Capitol Tech Wins Second SEOblog Agency Award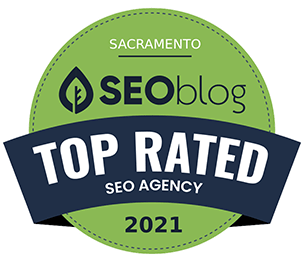 SEOblog has once again awarded Capitol Tech Solutions with a prestigious SEOblog Agency Award. These awards are bestowed annually to recognize some of the best SEO agencies in California. This is the second time that Capitol Tech Solutions user experience team has been recognized for their SEO expertise by SEOblog.
"This award is another sign that our user experience and SEO team continues to deliver amazing and quantifiable results for our clients," said Capitol Tech Solutions CEO Bobby Reed. "Our team of SEO experts have strived to stay ahead of industry search trends that allow us to implement effective and innovative SEO strategies for our clients."
CTS Continues SEO Success
The user experience team at Capitol Tech Solutions pride themselves on continually working to improve their SEO expertise and knowledge, learning to implement successful new strategies that really help their clients' businesses succeed online.
SEOblog was launched in 2013 and has long been a destination spot for anyone wanting to learn more about the ever-changing world of search engine optimization. SEOblog quickly established itself as a go-to platform for SEO resources, tools and content. They annually recognize digital agencies like Capitol Tech Solutions with their SEO awards.
"Every day our user experience and SEO team at Capitol Tech Solutions strives to help our clients expand their online business market & successfully reach their customers," continued Reed. "It is an honor to receive another award recognizing our hard work and dedication to our clients' success. I'd like to thank SEOblog for once again naming Capitol Tech Solutions as one of the best SEO agencies in California."
Contact Our Team
Don't know where to start or can't find the local talent you need to launch your new digital masterpiece? Let our team of experienced professionals help you map out your next project or fix an existing one that needs attention.