Certified Divi Experts with award winning credentials
Our team of certified divi experts build websites that drives business and reduces time to maintain and stay current. By utilizing the most popular WordPress theme, your site comes with cutting-edge features and ease of maintenance so you can quickly modify your website as your business needs change.
Our team takes the time to focus on the tools and has completed courses to become certified through leading divi organizations. By diving deep into the theme and the myriad of options, we can develop solutions quickly and cost effectively for our clients. Partner with Capitol Tech Solutions today to create a website that is both effective and can grow with your business.
Here is what our clients have to say about us!
We needed to update our company's website from the early 2000's. CTS was able to guide us in the right direction and develop a great new modern looking website and also give us the tools to update content ourselves. We are very happy with the outcome.
As our point of contact Marik was professional and responsive through the entire process.
1.
Divi gives you total control over the layout of your page. While other WordPress themes might have a fixed layout for each page, Divi's grid-based system lets you divide your page into sections, rows, and columns. Using its drag-and-drop interface, you can rearrange your content however you like.
2.
Divi comes with 46 modules containing essential web page components. These include modules for text, images, buttons, sliders, accordions, tabs, and more. This allows you to add diverse and interactive features to your site without writing custom code.
3.
Divi is optimized for mobile devices and responsive design. It automatically adapts its grid layout for different screen sizes, collapsing columns into rows on tablet and phones. It also lets you choose custom styles for desktop, tablet, and mobile views.
4.
Divi's Theme Builder lets you create site-wide, custom templates for your page body, header, and footer. You can apply different templates to specific page types, such as category pages, archives, and posts. While WordPress themes traditionally give you limited choices over your site's header and footer design, the Theme Builder lets you customize these areas with sections, columns, and modules.
5.
Divi makes it easy to add modern design techniques like animations, page scroll effects, and transforms to your pages. These effects give users a more interactive experience and make your website design "pop." Divi continues to release new design features to keep up with the latest trends in web design.
Create a modern website that isn't a pain to manage.
Divi and Website Design Insights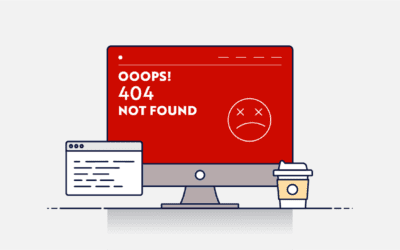 "Help I broke my WordPress site!" That is a call our web design team often receives from small businesses who have a site developed on the WordPress...
read more
Related eCommerce Services